While I read a couple of books during my recovery period, I consider "Pillars of the Earth" by Ken Follett to be the best and most special book I have read. This gigantic work, all 973 pages of it, kept me good company while getting my hair washed in the halo, waiting endlessly in doctors' offices, doing my wrist exercises at physical therapy, staying at home by myself, passing time before my second surgery, and helping me relax before going to bed. I took my time reading this book, taking me three months to finish it. It has seen me wear all my neck braces – halo, Minerva jacket, and my current Aspen collar.
I was attracted to this book as I just finished binge-watching Game of Thrones and still had period fiction fever. My husband's aunt told me about "Pillars of the Earth" as we were both reading George RR Martin's "A Song of Ice and Fire" (I only finished a third of "A Game of Thrones", sadly). She even lent me the DVD of series version of "Pillars" but it just languished on my shelf. I wanted to read the book first before watching it, and having a broken neck had never been a more opportune time to dedicate myself to this big read.
Published in 1989 (coincidentally the year I was born), "Pillars of the Earth" is set in the Middle Ages of 12th century England. I'm no history buff and was initially sceptical about reading historical fiction for fear that I wouldn't understand or place characters or events, but it was actually an easy read in that respect. In one sentence, the book is about the building of a cathedral in the fictional town of Kingsbridge. Before that deters you from reading the 900 pages, the book is also about the interweaving lives of royalty, the Church, and common workers. Told over a 40-year period of social and political change in England during a civil war, the book follows the lives of the family of Tom Builder, a builder who has a dream of building a cathedral. Through various interconnected subplots, royal families vie for wealth and power as Church officials contend with one another to fulfill their own ambitions.
What I loved about the book:
Clarity of writing and vividness of descriptions of characters and places
Intensity of action scenes and the ease of which you can follow them
How the characters and story evolved with time
The love stories
The complexity of the plots and subplots
No boring moments except whenever the cathedral was described (see my next point)
What I didn't like about the book:
Main one really: the descriptions of the cathedral. They were so difficult to follow and I didn't want to bother understanding all the architecture and construction terms and imagining what was where in the cathedral. I was happy to just see the cathedral in the show.
Lack of depth of certain characters (Waleran Bigod or Richard of Shiring, for example)
The ending didn't hold up to how great the rest of the book was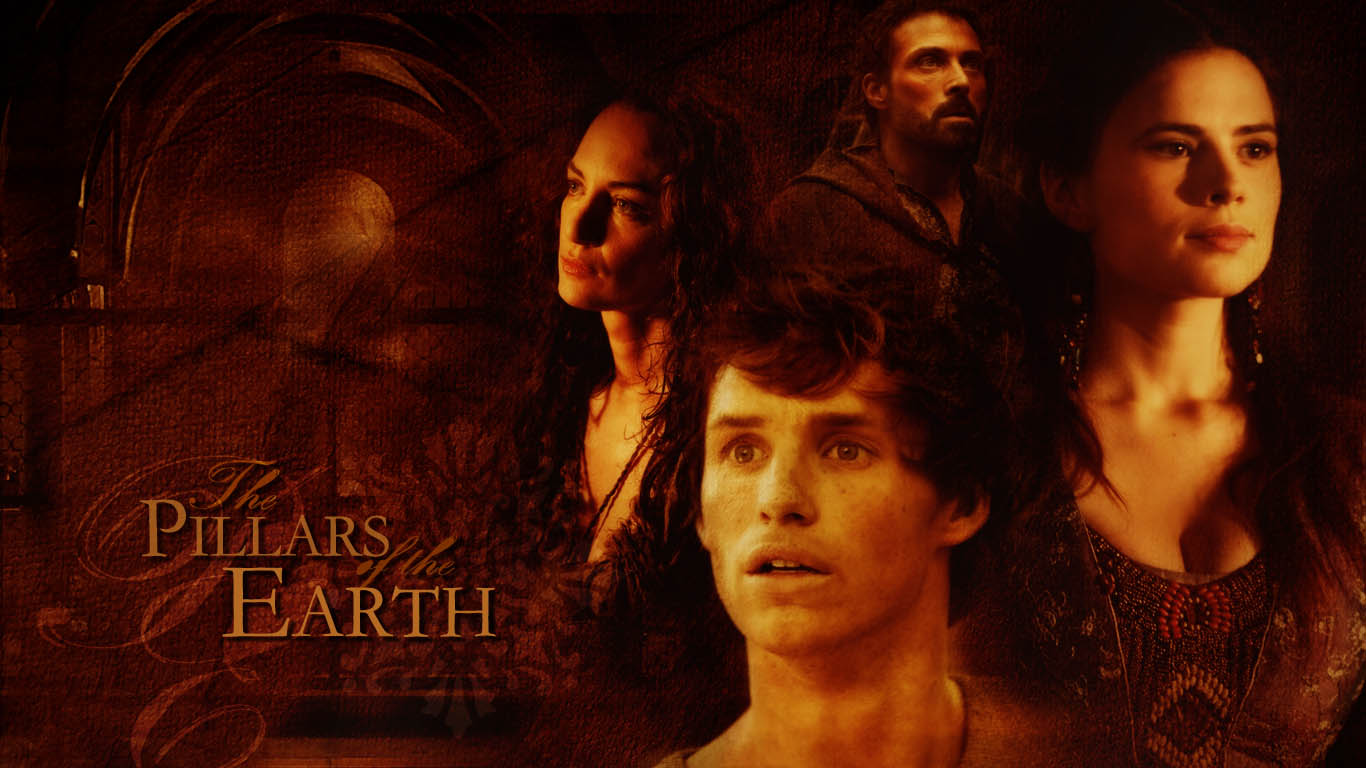 Book vs. show
I hated that so many parts in the book were omitted! But that just happens with all book to show or book to movie attempts. When my husband and I watched it, I promised not to say what parts were omitted, what happened in the book, etc. But I still did anyway…
The characters didn't age very much in the show. And some major features of the characters in the book were not portrayed in the show (examples: Aliena's curly hair or Ellen's golden eyes… but I guess it didn't really matter to the overall story).
I liked the ending of the show much more than that of the book.
Would I recommend this book? Most definitely! 4.5/5 for me. I would recommend it over and above the show, even though the book took me three months and the eight-episode show took me three days to watch. Ken Follett, a Welsch novelist, has many other best-selling books (thrillers and historical fiction) but this is his most popular work. Because it is a very long book, be prepared to commit to it right from the very beginning. It would otherwise be a shame to abandon the book with so much wonderful writing waiting to be read. So vivid was Ken Follett's writing that it influenced mine! I have undoubtedly become a better writer after reading this book.
The sequel to "Pillars of the Earth" is "World Without End" (which was also made into a series). Starring the offspring of the characters of "Pillars", "World Without End" is another epic 1,024-page novel set in the same town of Kingsbridge some 200 years later. As of now I don't have much motivation to devote myself to another huge read, and maybe I'm afraid that the sequel won't live up to my expectations after loving "Pillars" so much. For now I am content with having known and experienced "Pillars" during all those times I patiently endured my neck braces.
Links: